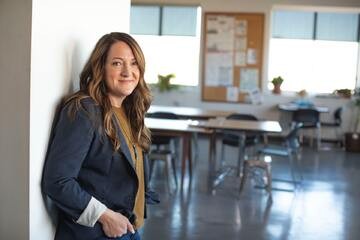 Substitute Educators
We minimize the HR burden – and costs – while retaining the best talent for schools that are our clients. Our unique solutions allow schools to manage the variable-hour workforce while avoiding substantial fees/penalties in the future, and saving money.
Recruiting and retention
The teaching shortage crisis isn't going to end soon. Many if not every school is struggling to fill its requirement for daily substitute teaching. We've realized the impact of the teacher shortage, which is why we recruit based on every school's needs.
Amazing things can happen when students are inspired
A child's education isn't defined by their knowledge and the individuals who guide them as they mature and learn. When it comes to a rewarding education, textbooks are just part of the equation. Our focus is to help students grow and maximize their potential by putting teachers that inspire in all classrooms.
Teachers On Demand is the gateway to professional development as a substitute teacher
While a student's work ethic in the classroom is an important contributor to their success, it is the teacher who can inspire students to play an equally important role and achieve more. Teachers On Demand can help with the professional development of substitute educators.
Sub wellness
Teachers On Demand understands that when we invest in our workforce, there's a fair chance that they would invest in us, as well. That's why we offer attractive fringe benefits, making our substitutes feel valued. We find that this promotes substitute job satisfaction, loyalty, and retention. More importantly, it boosts the overall job performance and morale of our substitute.
Contact Us